Deep Insights Journal
Austin's Top Professional Development Trends of 2013

Each year, Fathom meets with hundreds of CEO's, HR Directors
and Leadership and Development staff. As an integral part of Austin's professional development landscape, we are in a unique position to take note of the challenges that clients are facing that form significant trends. Below are a few of the top professional development issues we are seeing in 2013.

Time Management for Millennials:

Austin's millennial staff members are facing mounting time management challenges. Millennials use technologies such as text, chat, email and other tools, as primary forms of communication. Austin's high-tech, instantaneous communication culture keeps peer pressure on Millennials to respond and interact immediately with others in the work place. This ultimately leads to an inability to tune out distractions and to focus for long periods of time when necessary. Project deadlines are not met and work falls behind.
So called "expert" multitaskers are hobbled by their inability to shut out one task while focusing on another. Those who multitask a lot, do it not so much because it helps them, but because they say they cannot help themselves. The overload
can lead to brain freeze for millennials when it comes time me to make critical decisions. Fathom is currently developing new time management workshop content for millennials to meet this need.
Generational Change in the Workplace:

As a city with a young, educated and vibrant workforce, Austin certainly has benefits for employers. The demographics of the city also yield some specific challenges because of age and experience. The median age in Austin is 31 years old. This is inside the Millennial age bracket of people born after 1980. And, it means that in Austin, we have a greater tendency to hire young staff. These staff must then meld with staff that might be from another generation. Fathom has been facilitating an unprecedented number of Generations in the Workplace training sessions to help employers and employees understand the differing values that each generation holds. The result is more awareness and understanding between each of the generations that leads to more effective collaboration and productivity.
Managing Growth:

Austin is home to many high tech start-ups and fast growing firms. Many are growing without a strategic plan in place to manage growth or a vision for the future to guide them. Developing a values driven strategic plan and communicating that plan to every employee provides both stability and an actionable set of decision making criteria
that focuses company efforts on obtainable goals. Fathom offers strategic planning and communication solutions that provide a solid foundation for organizational growth.
Improving the Customer Experience:

Fast growth comes with a cost. Customers typically feel the effects of growth when a firm's existing customer service staff is tasked with handling the increased volume. New staff members are brought on board but often lack the experience and training necessary to service customers at optimum levels. Customers feel the difference in how they are handled by customer service staff members who are not yet reading from the same page of the playbook as their team members. Effective customer service training gets staff on the same page and provides a template for bringing new hires up to speed.
Developing Core Managerial Skills:

Due to rapid growth and the need to manage it, front line staff members are being promoted more quickly into management positions. Many have never managed others and have not been given training in the core areas of communication, motivation, delegation and evaluation to take on this new role. Investments in managerial effectiveness are essential for organizations that are in competition for skilled technical workers. Eighty percent of an employee's decision to terminate employment is based on their relationship with their direct manager.
That's it for now! We will continue to keep you updated on new professional development trends as we see them arise. If you have been dealing with other issues that form a significant trend, please let us know. As always, we look forward to the opportunity to meet with you and address your training needs.
John Males

Founder and President

Fathom Corporate Training

512 689-4600

Take a look at our latest i
nstructor led training,
eLearning,
surveys and assessments, and performance consulting capabilities, by clicking here.
Time Management Skills Workshop
Dates: Aug 6, 2013
University of Texas Country Club
Time is like a river. It keeps on flowing even though we get caught up in its turbulence and can't seem to come up for air. Later we realize that were out of balance and off course both personally and professionally. Without effective time management skills, new and constantly changing corporate objectives can be overwhelming leaving us feeling out of control.
Read More: Time Management Skills Workshop
To enroll, Call 512-689-4600 or email info@fathomtraining.com
Negotiation Skills Workshop
Dates: Aug 13-14, 2013
University of Texas Country Club
Negotiating, for some, is sheer misery. However, negotiation skills are critical whether selling products or services, purchasing supplies and materials, negotiating salary and job requirements, or obtaining internal resources for project support. With skill and practice, facilitating a collaborative negotiation that leaves all participants victorious is achievable.
Read More: Negotiation Skills Workshop
To enroll, Call 512-689-4600 or email info@fathomtraining.com
Consultative Selling Skills Workshop
Dates: Aug 29-30, 2013
University of Texas Country Club
What is the number one complaint that customers voice about sales people? It is that sales representatives simply don't take the time to listen. Then, they attempt to sell prematurely. Consultative selling means: To first uncover and fully understand the goals, problems and needs of the customer, then, and only then, offer options and recommend relevant solutions.
Read More: Consultative Selling Skills Workshop
To enroll, Call 512-689-4600 or email info@fathomtraining.com
Assertiveness Skills Workshop
Dates: Sep 11, 2013
University of Texas Country Club
It's no mistake and should come as no surprise that those who are assertive in life and at the workplace achieve success. Many times though, we are afraid to ask for what we need, feeling we are pushing or being rude to others. Today's business environment requires that we have the flexibility to step up to those challenges we are dealt with to win. Assertive behavior is a necessity.
Read More: Assertiveness Skills Workshop
To enroll, Call 512-689-4600 or email info@fathomtraining.com

$795.00
Exceptional Presentation Skills Workshop
Dates: Sep 26-27, 2013
University of Texas Country Club
Our presentation skills training workshop aids participants in building and delivering a powerful message to both internal and external clients. It is the most intensive presentation skills training course on the market and yields proven results.
Read More: Presentation Skills Workshop
To enroll, Call 512-689-4600 or email info@fathomtraining.com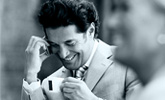 About Fathom Training
With more than 20 years experience in sales and management turnaround
environments, Fathom Corporate Training, based in Austin, Texas, works with clients facing critical challenges in leadership, management,
negotiation and customer service
.

We know the challenges that exist when choosing a training solution. Our clients remain our best source of feedback
about how we work and effect change. Give us a chance to address your training needs and exceed your expectations. You'll be glad you did!